Sunday Worship
Sunday worship begins at either 9:30am or 11:00am
On the 1st, 3rd and 5th Sunday of the month Service begins at 11:00 am
On the 2nd and 4th Sunday of the month Service begins at 9:30 am.
Communion is offered during 11:00 am service on the 1st and 3rd Sundays of the month.
Our Pastor serves 2 congregations – both St. Paul's Lutheran Church and St. Peter's Lutheran Church, Heidelberg. We alternate service times – a partnership and tradition that has lasted for decades.
Confirmation & Youth Group
Confirmation classes begin in September every year wherein teenagers amongst St. Paul's and our sister church St. Peter's in Heidelberg are taught the Lord's way by Pastor Olaf Poulsen. This also includes Confirmation Camp during the summer which is run by the Eastern Synod and includes many other congregations.
For teenagers that have completed the confirmation process we offer a Youth Group that allows them to stay connected and enjoy many activities together.
Sunday School
Sunday mornings, while parents attend service, children are invited to take part in Sunday school activities in our parish hall.
This service is dependent upon numbers.
Bible Study
Adults of any age continue to learn the teachings of our Lord through bible study groups twice a month. Pastor Olaf Poulsen leads through readings, discussion and comradery. Join the group!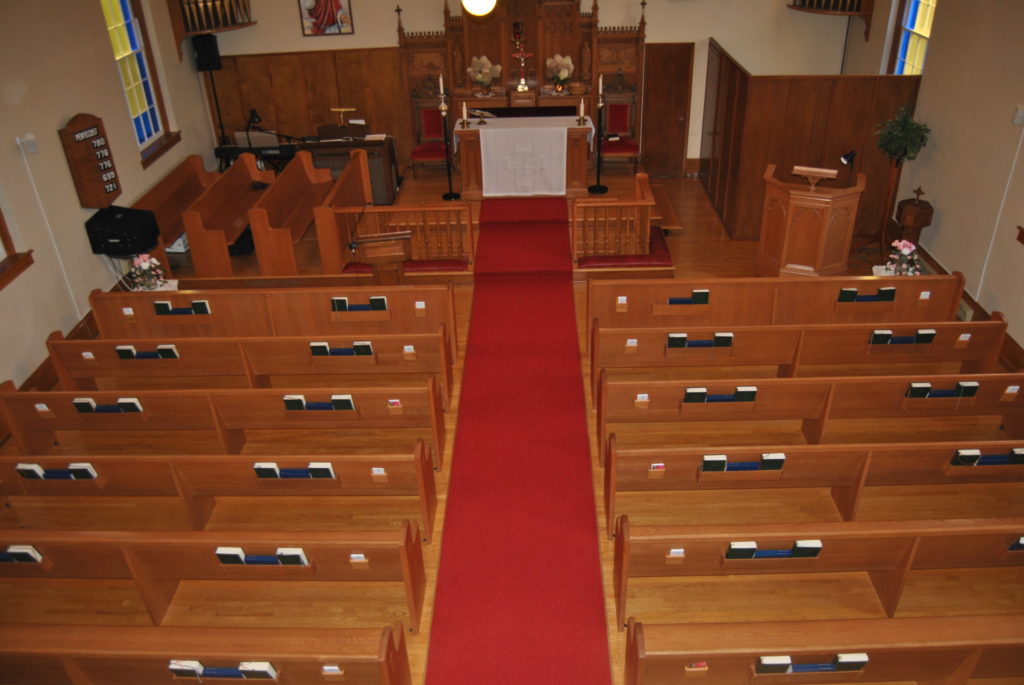 Outreach
Our Outreach committee plans and organizes many events throughout the year as it strives to strengthen and grow our congregation. It symbolizes the character of St. Paul's, Erbsville through community involvement and support. All members are welcome to join our team and become even more active within our family of fellow worshippers.
Vacation Bible Camp
St. Paul's Lutheran Church hosted a Vacation Bible Camp for children under age 13 for 1 week during the summer for many years. We now join other Lutheran churches within our area to provide a larger group environment of fun and learning in August. Feel free to contact us for more information.