A little bit of history
St. Paul's, associated at the time with St. Peter's, Heidelberg, was founded in 1852 by Rev. Franz Adam Peifer (1852-1859). Land was donated for a cement block church (since known as Allemang Church) and a cemetery which were located several miles north of Erbsville. The church was completed in 1853 and the Kirchenbuch (Church Book) was begun in the next year, 1854, by Rev. Peifer. The present yellow brick church was built in 1877 in the village of Erbsville. Rev. Peifer died in 1859 and in 1860 Rev. Daniel Stahlschmidt began his ministry to the two congregations of St. Paul's and St. Peter's. He was followed by Rev. J. Brezing in 1873 who ministered to the congregation until 1887.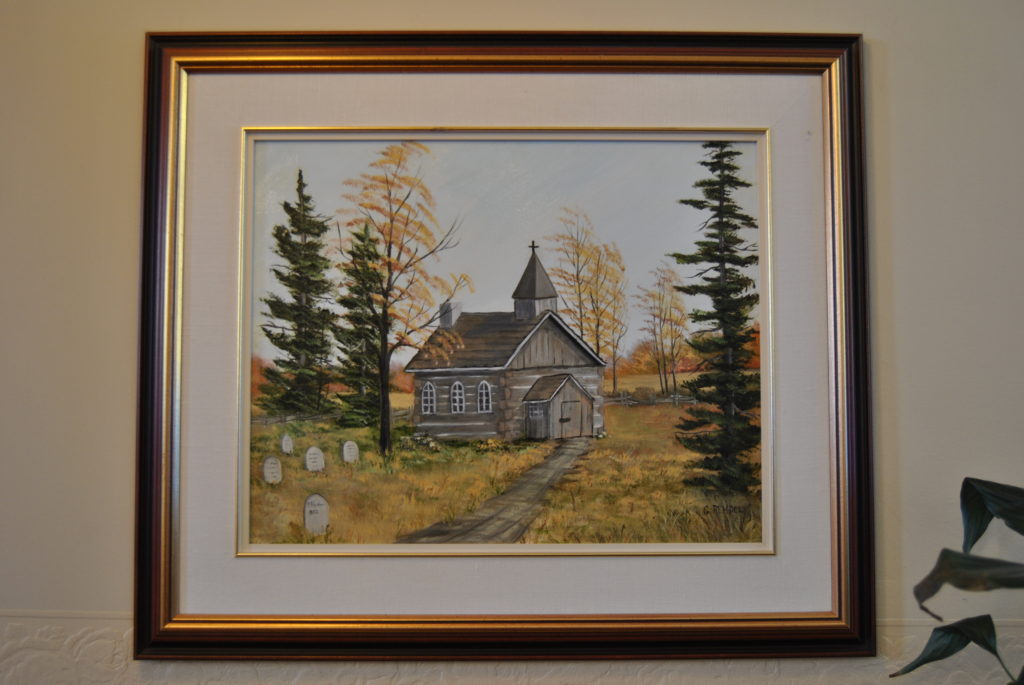 Having been founded by German settlers who farmed the lands surrounding us services were conducted in German in this church from its beginning until 1939.
After the Second World War our membership grew exponentially – to the point where 4 separate Sunday School classes were required during service times. That growth created the need for our basement hall which was dug-out from under the church in 1952. A kitchen was then installed, as was an extension onto the back, and this has allowed us to host many special events ever since.
Within the last 15 years an elevator has been installed to allow easier access to our basement hall for everyone, and we have "gone green" with the installation of a geo-thermal furnace and solar panels creating electricity.

[The stone marker above the front door reads: "Evan. Lutheran/St. Paulus Kirche/1877".]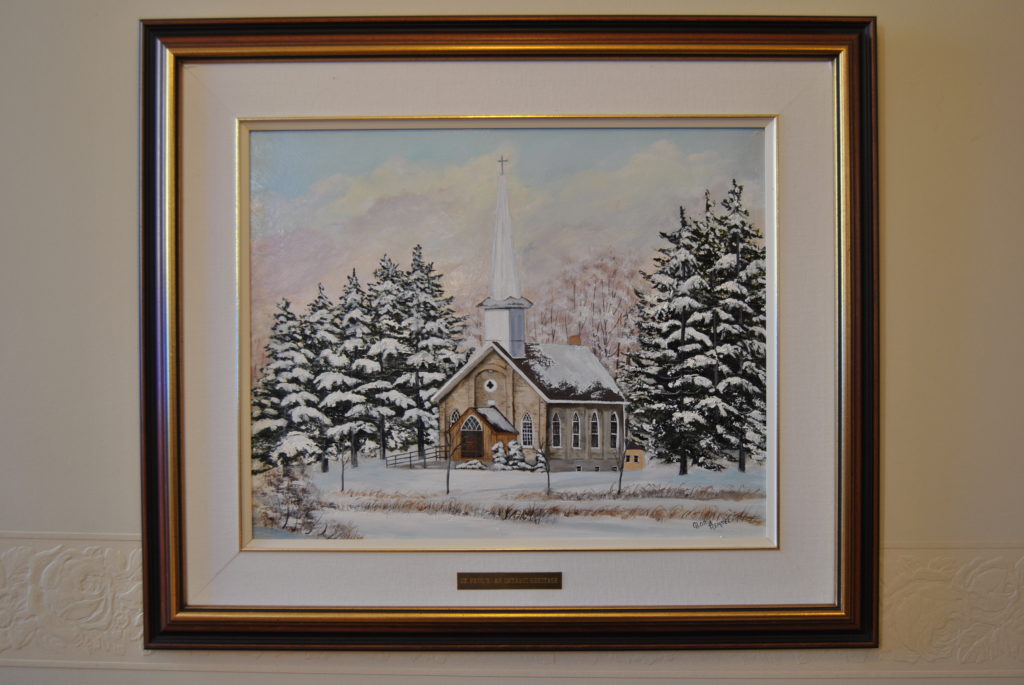 Records:
Baptism dates: 1878- Location of records: St. Peter's, Heidelberg
Marriage dates: 1878- Location of records: St. Peter's, Heidelberg
Burial dates: 1878- Location of records: St. Peter's, Heidelberg
An old book, containing Baptism, Confirmation, Marriage, and Communicants' records for the years 1854-1877, is located at the Eastern Canada Synod Lutheran Church Archives at Wilfrid Laurier University. Text in the book is in German.